---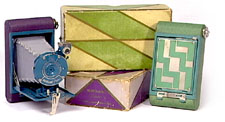 Your source on the World Wide Web for Antique and Collectible Cameras and information about camera collecting.
and other valuable information for the collector
---
---
©2013 by
.com and Ken Riley Photographics.
If you like this site, you'll love what marketsolve can do for you!
Get your business on the web and get business from the web.
Click here for more information about
marketsolve.com
, the new way to market your business.
No information or image contained within
this site may be copied or used in any
manner without written permission.
marketsolve.com is a service of
Doug Graham & Associates,
PO Box 90286, Pittsburgh, PA 15224-0786